Learn how to connect HeiaHeia with Apple Health and allow HeiaHeia automatically import your activity data from your phone.
Here's how you can connect your Health app with HeiaHeia:
1. Go to your account (profile icon in the right upper corner) =>
Wearables & Health App
=>
Health App
.
2. Toggle on
Import wellbeing data
.
This will allow the HeiaHeia app automatically access your health information in the Health app.

HeiaHeia app will ask for a permission to access your health information. After accepting the permission, HeiaHeia will be listed under sources of your Health app. The sources you will find under settings of the Health app (s. below).
1.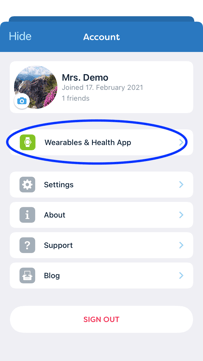 2.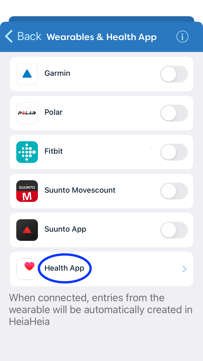 3.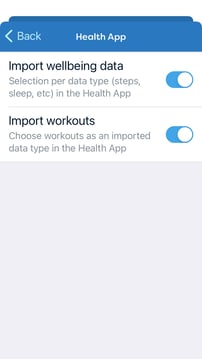 Following data is possible to import:
- steps, distance, floors, heart rate, trainings, sleep
Some of this data requires a third party device.
3. Toggle on Import workouts if you have a third party wearable device or application, which is connected to the Health app. This way it is possible to import your trainings from the third party device or application via Apple Health to HeiaHeia.
Under settings of your Health app you can manage the permissions, which data HeiaHeia is allowed to access:
- Open your phone settings.
- Scroll down to Health app (heart sign)
- Tap on Data Access & Devices (pic 1)
- You will see the sources, which are allowed to use the health app data. Tap on HeiaHeia (pic 2).
- Choose the information categories you want to allow HeiaHeia to access (pic 3).
1.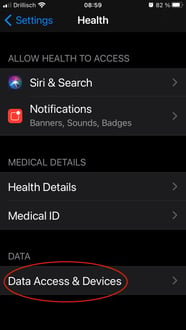 2.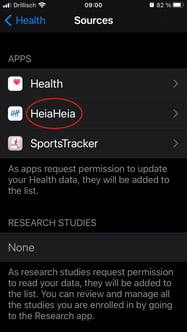 3.