The HeiaHeia library contains a wide range of material from different areas of wellbeing and training. Start programs in different levels, watch videos, do workouts or take tests.
As a community member and a pro version user you have access to our large HeiaHeia library.
Start training today! How about getting to know yoga or starting a running program for the next weeks?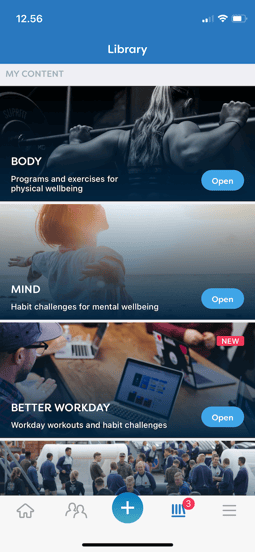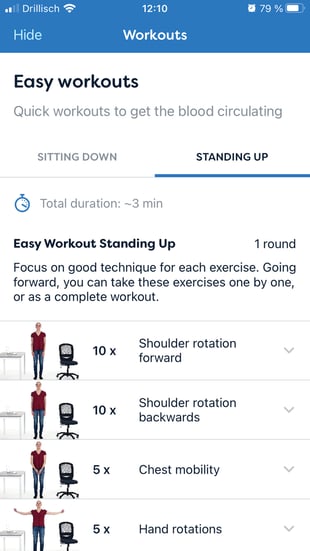 The Library is categorized in 5 subject areas: 1. Hintsa, 2. Challenges, 3. Body, 4. Mind and 5. Better workday.
Mobile: Tap on the books symbol in the bottom menu and browse the library.
Web: Click Library in the blue banner and search with keywords or under the blue category buttons.
Programs:

You will find lots of dif

ferent programs in our library. Start a program for physical training, for example running. Choose your level from beginner to advanced runner. During the program you will be guided to achieve your goal, get tips and help. In addition to physical training programs, you will also find programs for nutrition habits, better workdays, mental wellbeing and many more.
How to start?
Choose your program -> start a program
Choose a starting date
You will find the program tasks under your agenda (home bottom menu).
After each training, mark it as completed.
You can do it!
Videos: Watch videos about different exercises, activities or educational information about health and wellbeing in general. If you don't want to start a program, you can just watch a video of a certain exercise or activity and get tips and ideas. Videos help you to learn to do the exercises in a correct way.
Workouts: You will have a whole workout ready planned for you. For most of workouts you can choose your level or target (easy – medium – hard / upper body – lower body) and watch the workout exercises as a video. Remember to log your workout when completed.
Tests (web): Follow your wellbeing by taking tests in different health areas. Take the test once a month to see your progress.
Take the best out of our well designed training- and wellness library!