Learn how to connect HeiaHeia with Google Fit and give HeiaHeia access to your health data.
Connect your Google Fit app to HeiaHeia and your activities will be automatically imported to HeiaHeia.

1. Check if the Google Fit app is installed on your mobile phone. If not, download the app from the Play Store.
2. Go to your HeiaHeia account (profile icon in the upper right corner) => Wearables & Google Fit => Google Fit.
3. Toggle on Connect to Google Fit. This will allow the HeiaHeia app to access your health information data in Google Fit.
The HeiaHeia app will ask for a permission to access your health information. After allowing it, HeiaHeia will be listed under Connected apps in Google Fit.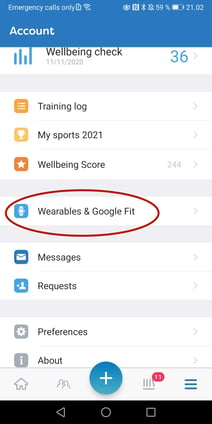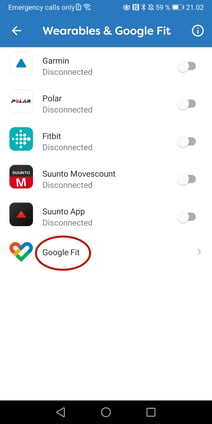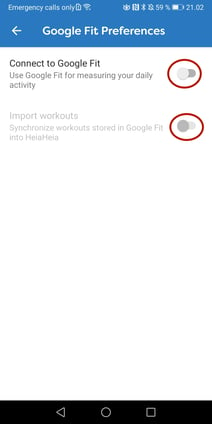 The following data can be imported:
- Fitness Body data, fitness activity data, fitness location data, fitness sleep data.
Some of this data requires a third party device.
4. Toggle on Import workouts to import workouts saved in Google Fit. This enables importing your trainings from a third party device or application via Google Fit to HeiaHeia.
In the settings of Google Fit you can manage the Google Fit data and connected apps.
Open Google Fit.
Go to your profile -> tap on the settings symbol.
Tap on Manage connected apps under Google fit data. You will see all apps and devices connected with Google Fit.
Tap on HeiaHeia to view the imported data or to disconnect.